Home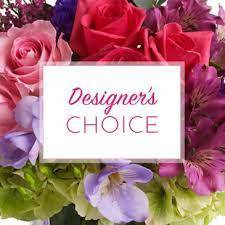 Designer's Choice
Due to COVID restricting the product availability from our floral suppliers, we are currently offering a designer's choice option. Our floral designers will put love and care into a specialty crafted arrangement that will make anyone smile and feel loved! If there are any notes/information to add to the order, you may do so on the check out screen. Thank you for your understanding during these trying times.
As social distancing keeps us apart, flowers are a safe and joyful way to connect.
We're open through our website and by phone to take your order! We're also offering no personal contact deliveries to ensure the safety of your loved ones.
Send cheer and good vibes to your loved ones today with beautiful, fresh flowers!